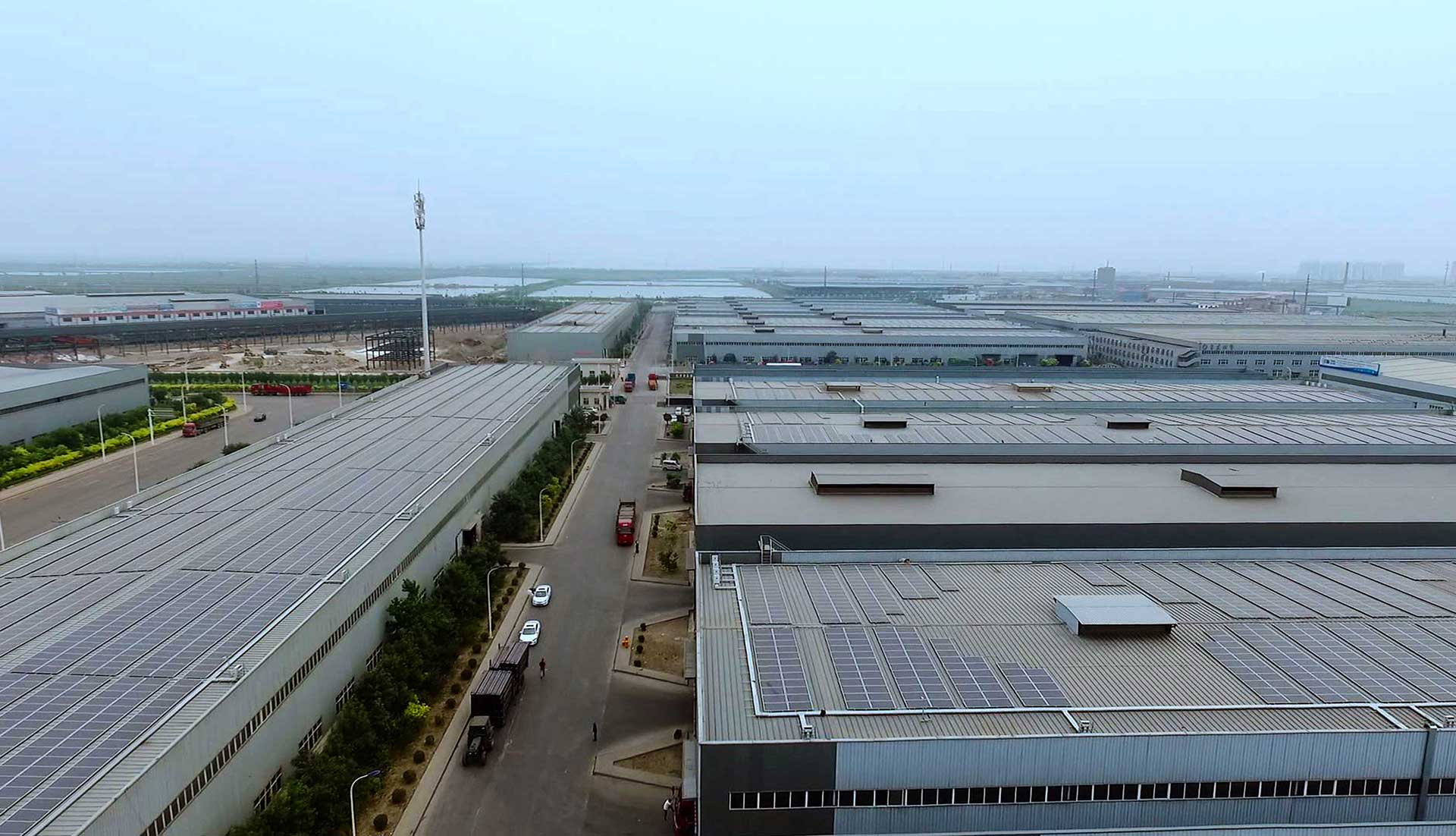 Established in 2002, YUANTAIDERUN is a professional manufacturer of steel hollow section, China's top 500 manufacturing enterprises.

Yuantaiderun not only produces steel pipe products for project suppliers all over the world, but also provides private brand manufacturing for leading brand distributors in different countries.

Yuantaiderun has 72 production lines, including 51 black high-frequency welded steel pipe production units, 10 hot-dip galvanizing production lines, 7 round to square high-frequency welded steel pipe units, 3 spiral welded steel pipe production lines and 1 straight seam welded large round pipe production line. Yuantaiderun is CE / ASTM registration, ISO9000 certification, BV certification of Bureau Veritas, JIS certification and EPD / PhD certification.

Yuantaiderun's product series includes black high-frequency welded pipe and medium thick wall square and rectangular steel pipe, hot-dip galvanized steel pipe and straight seam large round pipe, spiral welded steel pipe, seamless steel pipe, special-shaped steel pipe, galvanized coil, color coated coil and other products.

10% of Yuantai's customers come from abroad. Product quality, service, traceability and on-time delivery are the three key issues of the steel pipe company. Yuantaiderun has invested a lot of resources in the quality system. Mold engineer, Mr. Huang Yalian, served as the general design of R & D of Yuantai. Yuantaiderun employs experts from scientific research institutions to guide our team to improve the workflow of agile manufacturing. Yuantaiderun is also using the quality management system to achieve paperless traceability.

Located in Tianjin, it is convenient for overseas customers to visit yuantaiderun. High quality team and strong supply chain ensure excellent quality and sufficient productivity.

Once you get in touch with YUANTAI team, you will be impressed by the sincerity, Integrity and diligent of YUANTAI people.

Welcome to YUANTAIDERUN, please feel free to contact us anytime!
Our mission

Provide excellent products and services for global steel pipe users

Lead the sustainable development of rectangular tube industry, deliver safe and reliable steel tube products on time, help engineers, project providers and distributors, reduce product costs, and provide high-quality steel tubes and services to ensure the safe implementation of construction projects.

Our vision

Become the benchmark of China's structural steel pipe market, obtain the recognition of global peers with "made in China", and provide customers with world-class products.

Our values

Integrity, innovation, development and dedication

History

Yuantaiderun was founded in 2002. Yuantai Derun is the reorganization of steel pipe business of qianyuantai industry and Trade Co., Ltd.

Yuantai industry and Trade Co., Ltd. was founded by Mr. Gao Shucheng in 2002. It is a manufacturer specializing in the production of square rectangular tubes. There are 4 high-frequency tube production lines with an annual output of 180000 tons.

In 2011, Yuantai won the honor of China's top 500 private enterprises

In 2015, Yuantai won the honor of top 500 Chinese manufacturing enterprises

In 2017, Yuantai won the first place in China for square and rectangular steel pipes

In 2021, Yuantai Derun steel pipe manufacturing group won the honor of China's top 500 manufacturing industry again

The power of Yuantai Derun's revival is the words written on Yuantai's wall. The value of the enterprise is the happiness of employees and the gratitude of customers. Mr. Gao Shucheng thanked Yuantai team for their trust, and Yuantai team thanked customers around the world for their continued trust. Yuantai will always convey her loyal love to employees, customers and society.

Team

Mr. Huang Yalian

Head of R&D

Senior mold design engineer

Mr Paul Zhao

Export Department manager

Sales Team

Welcome to

contact with us

Paul Zhao CEO of Export Department

sales@ytdrgg.com

Global Market

Ivy Zhang Senior Sales Consultant

sales2@ytdrgg.com

Asia Middle East market

Alice wang Senior Sales Consultant

alice@ytdrgg.com

European,Korean Market

Selina Zhang Senior Sales Consultant

selina@ytdrgg

Asian,North American market

Steven Li Senior Sales Consultant

steven@ytdrgg.com

South American market

YUANTAI teams at work

Quality Control

Research & Development

Production management

Plant principal

Community

Yuantai Derun steel pipe manufacturing group is headquartered in Daqiuzhuang, Jinghai District, Tianjin. Famous for steel, it is an important industrial town in the north. Daqiuzhuang town is located in the southeast of Jinghai District, adjacent to Tuanbo town in the East, zhaizhuang town in the west, caigongzhuang town in the South and dafengdui town in the north. Its administrative area is 119 square kilometers.

Now Daqiuzhuang is very developed
In late 2016, the total population of Daegu Zhuang town registered residence was 43794.
In 2009, the GDP of Daqiuzhuang town reached 4.15 billion yuan, an increase of 21% over the previous year; Industrial sales revenue was 45.6 billion yuan, an increase of 20%; The total investment in social fixed assets was 1.5 billion yuan, an increase of 2.6%; Tax revenue reached 423 million yuan, an increase of 1.6%; The annual steel output was 12.08 million tons, an increase of 26.5%.

Yuantai team loves this society. We often participate in local sports and cultural activities. On the Dragon Boat Festival in 2019, we participated in the 5th football friendship match in Daqiuzhuang. In this game, there were six teams and more than 3000 spectators. Every player of Yuantai is very excited because this is our first football match. Fortunately, our scores are ahead of the top five. In this game, people can see a team that is united and helps each other. We believe Yuantai will be better in the next game.

Square moment tube industry development and Innovation Alliance

Yuantai Derun group founded and launched a non-profit organization, Fang moment management industry development and cooperative innovation alliance, which provided financial support for the alliance free of charge.

Earthquake relief

Yuantai Derun group also actively participated in the earthquake relief charity activities and donated money and materials for the disaster areas.

Love student aid

Yuantai Derun group has participated in the local "love for students, selfless dedication" book donation activities
Tel:

86-22-58951962
Email:
WhatsApp:
Address:

No. 1, Hengtong Road, Daqiuzhuang Town, Jinghai District, Tianjin