EXHIBITION | YUANTAI DERUN in BEIJING::Tube & Pipe EXPO CHINA 2017
EXHIBITION | YUANTAI DERUN in BEIJING::Tube & Pipe EXPO CHINA 2017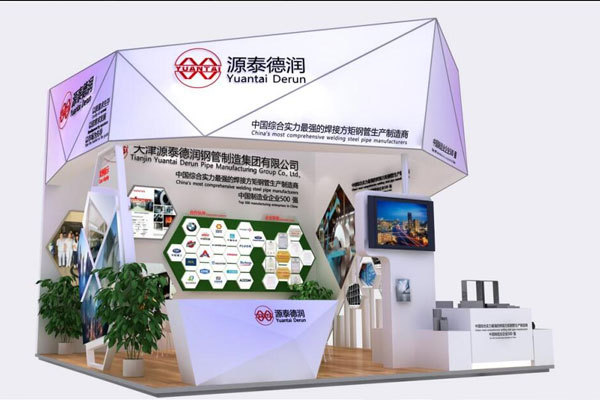 -WHY VISIT YUANTAI DERUN-
Tianjin Yuantai Derun Pipe Manufacturing Group Co., Ltd., established in March 2002,
*The biggest manufacturer specializing in ERW square&rectangular tube/pipe, hollow section structure pipe, galvanized pipe and spiral welding pipe in China.
*Annual output reaches 5 million tons.
.Yuantai Derun has 51 production lines of black ERW pipe, 10 production lines of galvanized pipe and 3 production lines of spiral welding pipe.
*Square pipe from 20*20*1mm to 500*500*40mm, rectangular pipe from 20*30*1.2mm to 400*600*40mm, welded pipe from 2"—60" can be manufactured.
-WHY VISIT TUBE CHINA –
*GET TO KNOW THE NEW ARRIVAL PROUCT
*PURCHASING PIPES AND EQUIPMENT
*LOOK FOR NEW BUSINESS PARTNER
*COLLECT MARKET INFORMATION TO KNOW ITS TREND
-EXHIBITION SCHEDULE–
STAND No.:8BT10
21-23,SEPTEMBER,2017
China International Exhibition Center (Old Venue) •Beijing
More information about us:
sales@ytdrgg.com
ytdr@ytdrgg.com
yuantai@ytdrgg.com
Welcome to visit our factory in Daqiuzhuang,Tianjin.
You are welcomed to ask for free tube sample in advance by mails in advance.