How to select high-quality square tube?
How to select high-quality square tube?
Square tube is a kind of material widely used in industrial construction industry, which is in great demand. There are many square tube products on the market, and the quality is uneven. Pay attention to the selection method when selecting: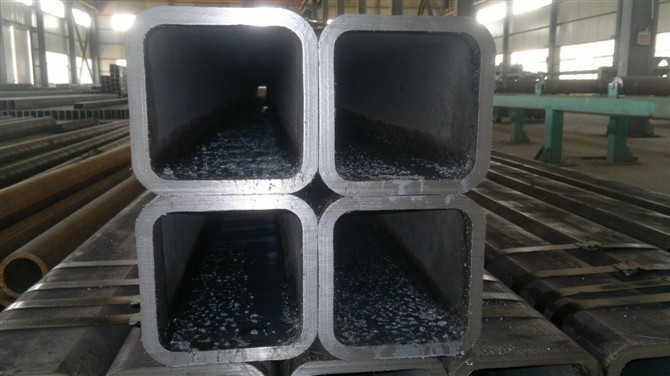 The vernier clamp measuring tool can be used to simply measure whether the actual size is about one specification or more smaller than the marked size. Generally, there is no big difference between good square tubes; In addition, it should be noted that some low-quality square pipes will deceive people's vision by smashing the mouth. Therefore, the end face of the steel pipe surface should be flat oval, while the end face of the normal material should be basically circular.
2. Look at the performance
The square tube has certain tensile and compressive properties, so we can also consider these aspects when selecting the square tube: the tensile strength is the performance of the square tube foundation, and the greater the tensile strength means the better the performance of the square tube; Comprehensive consideration shall also be paid to the compression resistance and bending resistance.
3.Look at the surface quality
The surface quality of inferior square tubes is poor due to rolling with unqualified raw materials, and they often have defects such as scabbing and have an overall rough feeling. Some small steel mills have red surface color due to insufficient heating temperature and rolling speed; The quality of high-quality square tube is qualified, without obvious defects, and the color is white and bright.
Most of the regular square rectangular pipes are packed in large bundles when they are delivered from the factory. The metal plates corresponding to the real objects are hung on the bundles of steel, indicating the manufacturer, steel brand, batch number, specification and inspection code, etc; Special attention should be paid to rectangular tube products with small bundles (about ten bundles) or in bulk, without metal labels and quality assurance certificates.