Liu Kaisong, Deputy General Manager of Tianjin Yuantai Derun Steel Pipe Group Co., Ltd., Attends the Lange Steel Network 2023 Sichuan Steel Market Summit Forum
Liu Kaisong, Deputy General Manager of Tianjin Yuantai Derun Steel Pipe Group Co., Ltd., Attends the Lange Steel Network 2023 Sichuan Steel Market Summit Forum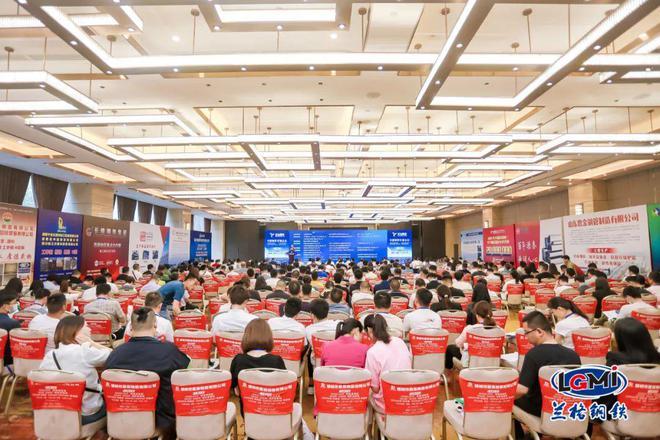 Recently, the "Lange Steel Network 2023 Sichuan Steel Market Summit Forum" jointly hosted by Lange Steel Network, Baowu Group, and Sichuan Xinquan Steel Co., Ltd. was successfully held in Chengdu. The forum invited well-known domestic economists, major steel mills, and traders to gather in Rongcheng to jointly discuss the current macroeconomic situation and development trends of the steel industry. About 400 representatives from steel production enterprises, trade enterprises, and terminal enterprises from Chengdu and the four southwestern provinces (cities) attended the meeting. Liu Kaisong, Deputy General Manager of Tianjin Yuantai Derun Steel Pipe Group Co., Ltd., Attends the Lange Steel Network 2023 Sichuan Steel Market Summit Forum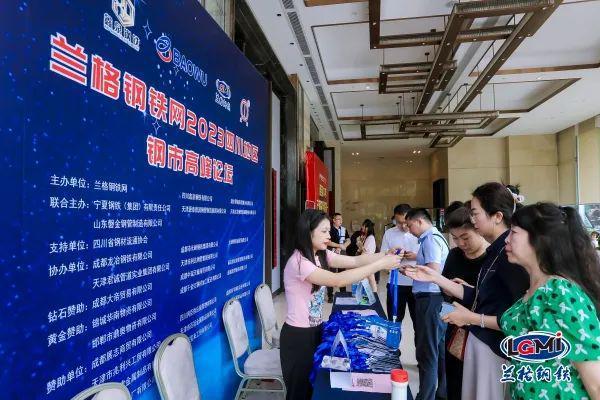 The meeting was chaired by Qiao Shanshan, Assistant General Manager of Lange Steel Network. She first introduced Lange's "Steel Smart Strategy" product. She stated that "Iron and Steel Intelligent Strategy" is an AI prediction system big model jointly developed by Lange Steel Network and Tengjing Digital Science and Technology. It can use AI technology and Lange Steel Network's massive data to accurately predict recent and medium-term market trends, providing decision-making basis and risk warning for production, operation, and procurement.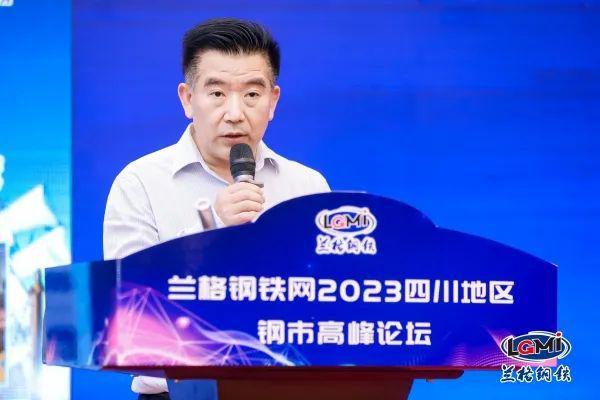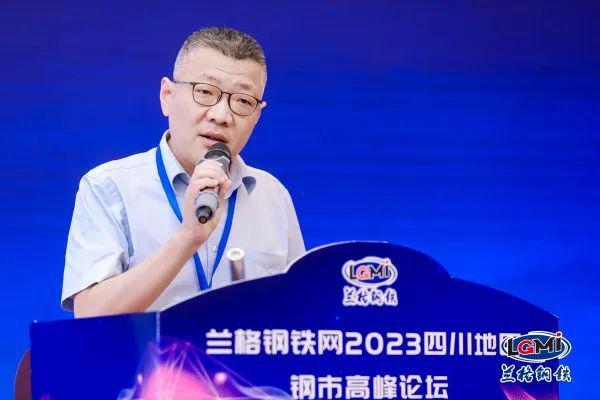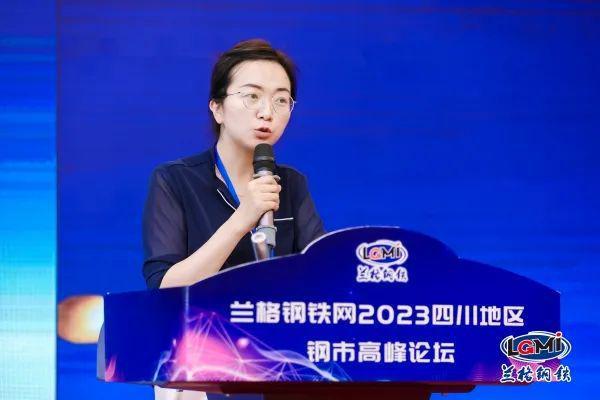 Zhou Shizhong, President of Sichuan Steel Circulation Association, Liu Lei, Brand Operation Director of Baowu Egang, and Cai Qin, Vice Minister of Sales Department of Ningxia Iron and Steel (Group) Co., Ltd., delivered speeches respectively. They welcomed all the guests who came to the conference and wished the forum a complete success.
Ren Hongwei, Deputy General Manager of the Supply Chain Management Department of China Communications Construction Group, delivered a speech titled "2023 Steel Demand Analysis and Centralized Procurement Model of Large Central Enterprises". He stated that China Communications Construction Group is a central enterprise under the supervision of the State owned Assets Supervision and Administration Commission. The company mainly engages in infrastructure design and construction industries such as ports, docks, highways, bridges, railways, tunnels, and municipal engineering. In recent years, China Communications Construction Corporation (CCCC) has centralized procurement into regional joint procurement, improved procurement levels, and centralized source procurement rates. It has also launched supporting policies for supply chain finance, greatly improving the group's ability to fulfill contracts and payment levels.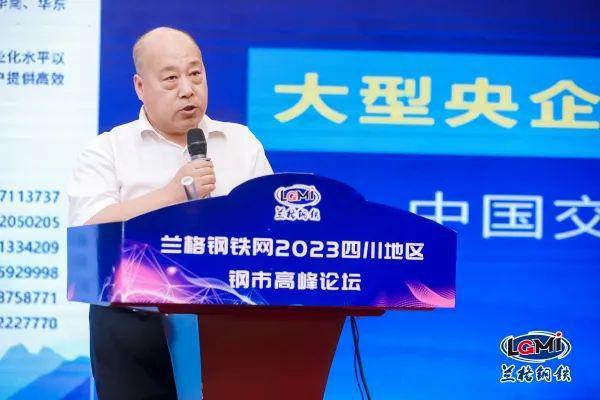 Long Jun, Chairman of Chengdu Longye Steel Co., Ltd., delivered a keynote speech on "How to Survive and Develop Steel Trade Enterprises in a Complex Environment". He pointed out that in the current environment, steel trading enterprises need to deeply tap into downstream end users, open up sales channels, and consolidate the number of small end users; To maintain a small warehouse with large operations, fast in and fast out; Provide industry extension services and increase profit points.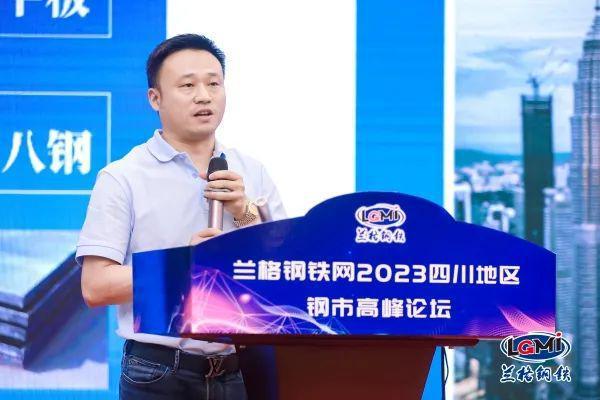 In the process of promoting high-quality products, Liu Kaisong, Deputy General Manager of Tianjin Yuantai Derun Steel Pipe Manufacturing Group Co., Ltd., gave a detailed introduction to the company's development situation, product structure, technical advantages, and development plan.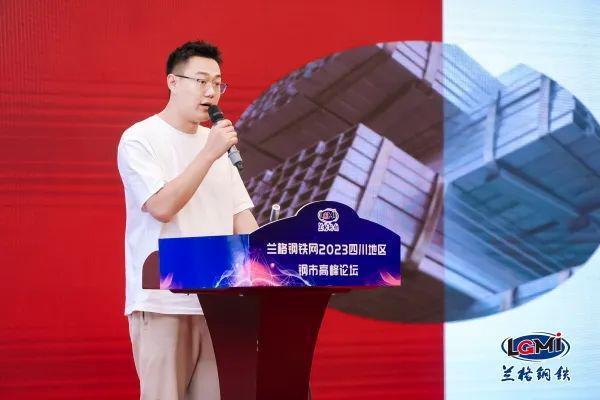 Tianjin Yuantai Derun Steel Pipe Manufacturing Group Co., Ltd. is the largest manufacturer of structural steel hollow sections in China. At present, the group has covered all structural steel profile products. Welcome buyers from all over the world to inquire and place orders.
Our main structural steel pipe products are as follows:
Outer diameter 10 * 10-1000 * 1000mm Thickness: 0.5-60mm
Outer diameter 10 * 15-800 * 1200mm Thickness: 0.5-60mm
Outer diameter: 10.3-3000mm Thickness: 0.5-60mm
C-shaped steel: 30mm * 50mm~70 * 160mm wall thickness 1.0mm-3.0mm
U-shaped steel: 41 * 21mm~41mm-72mm wall thickness 1.0mm-3.0mm
20 * 20-200 * 200mm Wall thickness: 0.5-10mm
Pre galvanized rectangular steel tube:
20 * 30-150 * 200mm Wall thickness: 0.5-10mm
Pre galvanized circular steel tube:
20-203.4mm wall thickness: 1.2-8mm
10 * 10-1000 * 1000mm wall thickness 0.5-60mm
Hot dip galvanized rectangular steel tube:
10 * 15-800 * 1200mm wall thickness 0.5-60mm
Hot dip galvanized circular steel tube:
10.3-3000mm wall thickness 0.5-60mm
Zinc aluminum magnesium square tube:
20 * 20-100 * 100mm wall thickness 0.8-2.75mm
Zinc aluminum magnesium rectangular tube:
15 * 30-75-150mm wall thickness 0.8-2.75mm
Zinc aluminum magnesium round tube:
Diameter 20-133mm, wall thickness 0.8-2.75mm
Zinc aluminum magnesium steel coil:
Bandwidth 550-1100mm, thickness 0.8-2.75mm
Steel galvanized spiral ground pile: diameter 70-90mm, surface hot-dip galvanized length 500-300mm or customized
Hot dip galvanized embedded parts, etc.:
Please refer to the company's official website at www.yuantaisteelpipe.com for details
Www.ytdrintl.com