Tianjin Yuantai Derun Steel Pipe Group was awarded the national manufacturing individual champion demonstration enterprise with square rectangular pipe
On July 4, 2023, recently, the Ministry of Industry and Information Technology of the People's Republic of China held the certification activity of the seventh batch of national manufacturing individual champion enterprises and the unveiling ceremony of the Municipal Federation of Industry and Economy, and issued certificates to 12 selected enterprises. Tianjin Yuantai Derun Steel Pipe Group was awarded the national manufacturing individual champion demonstration enterprise with
square rectangular pipe
.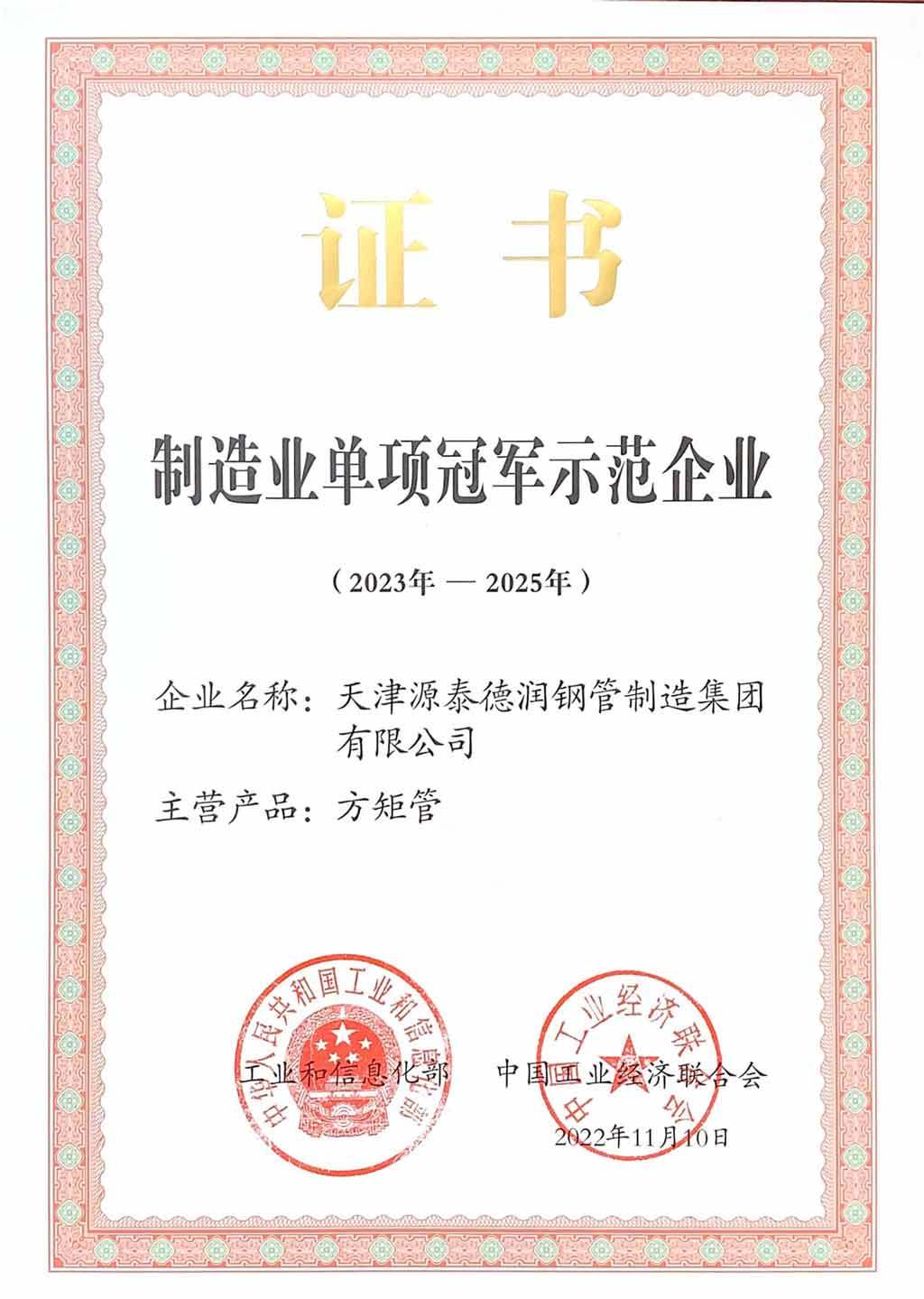 Tianjin Yuantai derun Steel Pipe Manufacturing Group Co., LTD. (referred to as:
Yuantai derun
), with its outstanding contributions in the field of structural steel pipe subdivision
square pipe
, was successfully selected as the "seventh batch of national manufacturing individual champion demonstration enterprises". As an important part of Tianjin industrial chain, YuanTairun has demonstrated its strength and status as a backbone enterprise based on more than 20 years of experience in focusing on and deeply cultivating
rectangular pipe
business. Together with other selected enterprises, Yuan tai Derun has become a bright business card of Tianjin manufacturing enterprises.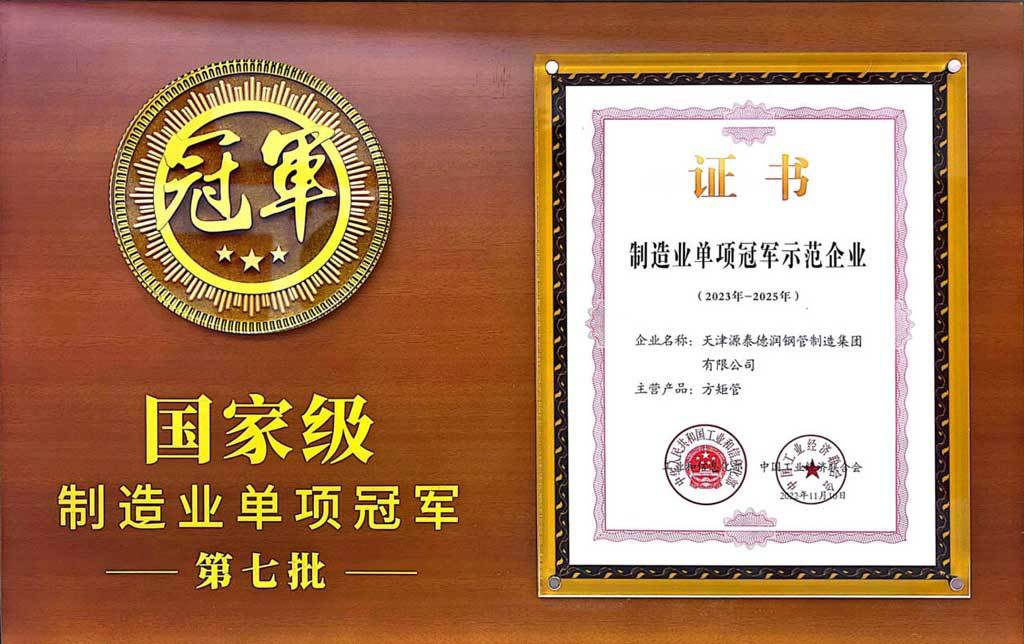 It is understood that the company is firmly exploring a new development model guided by scientific and technological innovation, green, low-carbon and high-quality development. In the future, the company will continue to adhere to the "customer-centric, product-centric" business philosophy, committed to "provide excellent products and services for global steel pipe users", "build a century-old enterprise", pursue innovation-driven development, make outstanding contributions to the realization of national prosperity, social progress, and people's prosperity, and keep moving forward to realize the Chinese dream of great rejuvenation!