Tianjin Yuantai Derun Steel Pipe Manufacturing Group was successfully selected as one of the first batch of intelligent construction pilot enterprises in Tianjin
In order to accelerate the construction of intelligent construction pilot city in Tianjin, in accordance with the "Ministry of Housing and Urban-Rural Development on the announcement of intelligent construction pilot city notice" (Jianshi letter [2022] No. 82) requirements, in the districts of the Housing and Construction Committee on the basis of the review and recommendation, after the selection to determine the "City of the Huanhu Hospital in-situ renovation and expansion project," and so on the 30 projects for the first batch of intelligent construction pilot project of Tianjin, and announced the list of pilot project construction units. The first batch of intelligent construction pilot projects, and announced the pilot project construction unit list.
List of construction units for the first batch of intelligent construction pilot projects in Tianjin.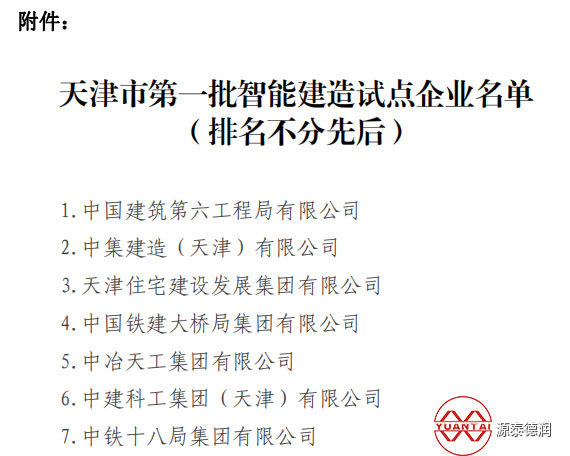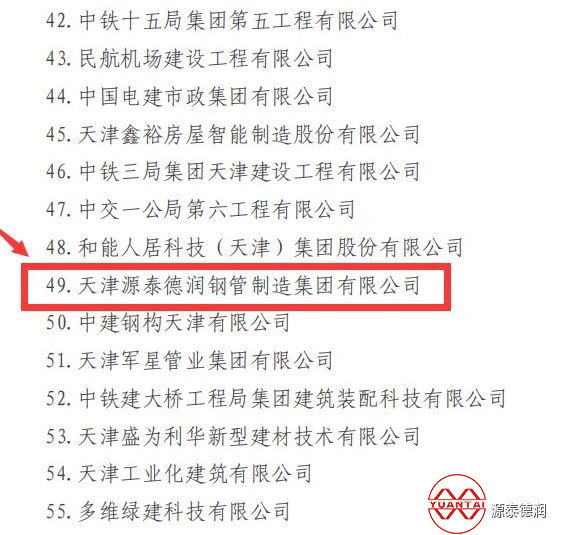 According to the introduction, the expected goals of the intelligent construction pilot work mainly include 3 aspects:
First, to accelerate the promotion of scientific and technological innovation, and to improve the quality and efficiency of the development of the construction industry. Focusing on the six aspects of digital design, intelligent production, intelligent construction, construction industry Internet, construction robotics, intelligent supervision, mining a number of typical application scenarios, strengthening the quality of the project, safety, progress, cost and other elements of digital control, the formation of high efficiency, high quality, low consumption, low emission of the new construction mode.
The second is to build intelligent construction industry clusters and cultivate new industries and new modes of business.
The third is to cultivate backbone construction enterprises with key core technologies and system solution capabilities, and enhance the international competitiveness of construction enterprises.
Steel hollow section samples produced by Yuantai Derun Steel Pipe Group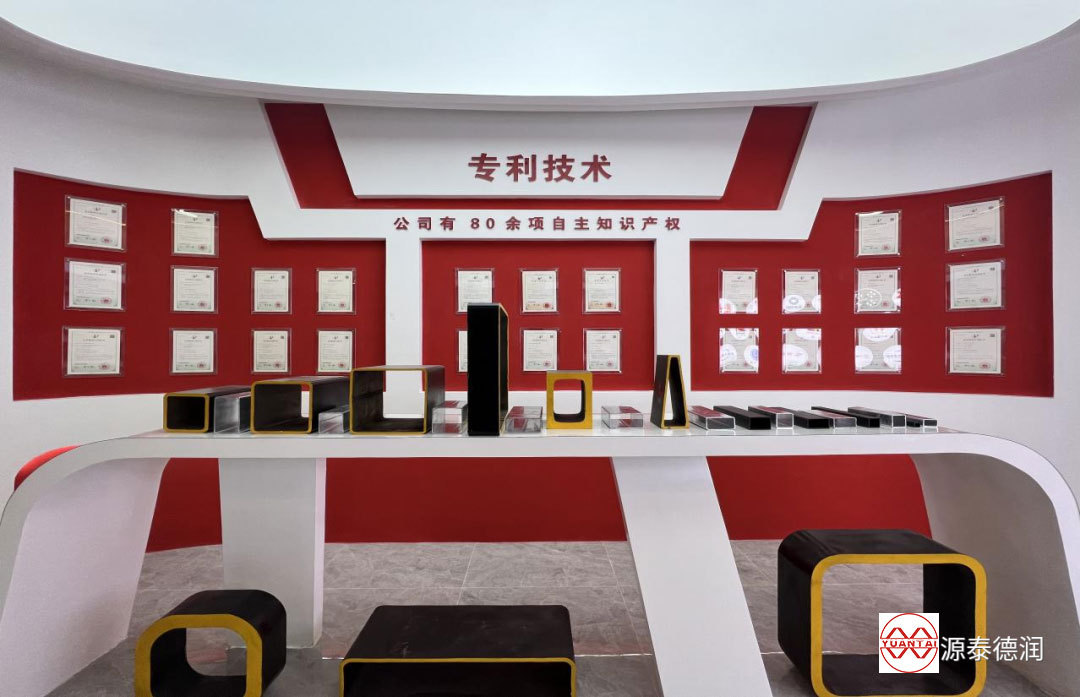 Tianjin Yuantai Derun Group, as a leading enterprise in the square tube industry, anchors the industrial digitalization strategy, focuses on cultivating new kinetic energy for transformation and development of digital intelligence, realizes the high-quality transformation and upgrading of structural steel tube industry, makes constant breakthroughs in innovation and excellence, takes the lead in and participates in the drafting of 8 national standards and group standards, obtains the certificate of enterprise standard "leader" for 6 items, and has more than 80 items of independent intellectual property rights. More than 80 intellectual property rights. Tianjin
Yuantai Derun
Steel Pipe Manufacturing Group Co., Ltd. manufactures various kinds of
high-frequency welded pipes
(Φ10.3-609mm),
LSAW steel tube
(355.6-1420mm)、
square steel tube
(10*10-1200*1200mm) and
rectangular pipes
(10*15-800*1200mm),
hot galvanized pipes
(all size),
pre-galvanized steel pipes
(10.3-200mm), zinc-aluminum-magnesium steel pipes(10.3-200mm),
SSAW steel pipe
(219-3620mm)、 photovoltaic brackets, zinc-aluminum-magnesium steel coils, profiled steel pipes, and other structural steel tubes, as well as steel profiles, from domestic and imported high-quality steel raw materials. The products can be produced according to the national standard GB, American standard
ANSI, ASME, API, European standard EN
and other standards, can also be customized according to customer requirements of non-standard or special purpose products.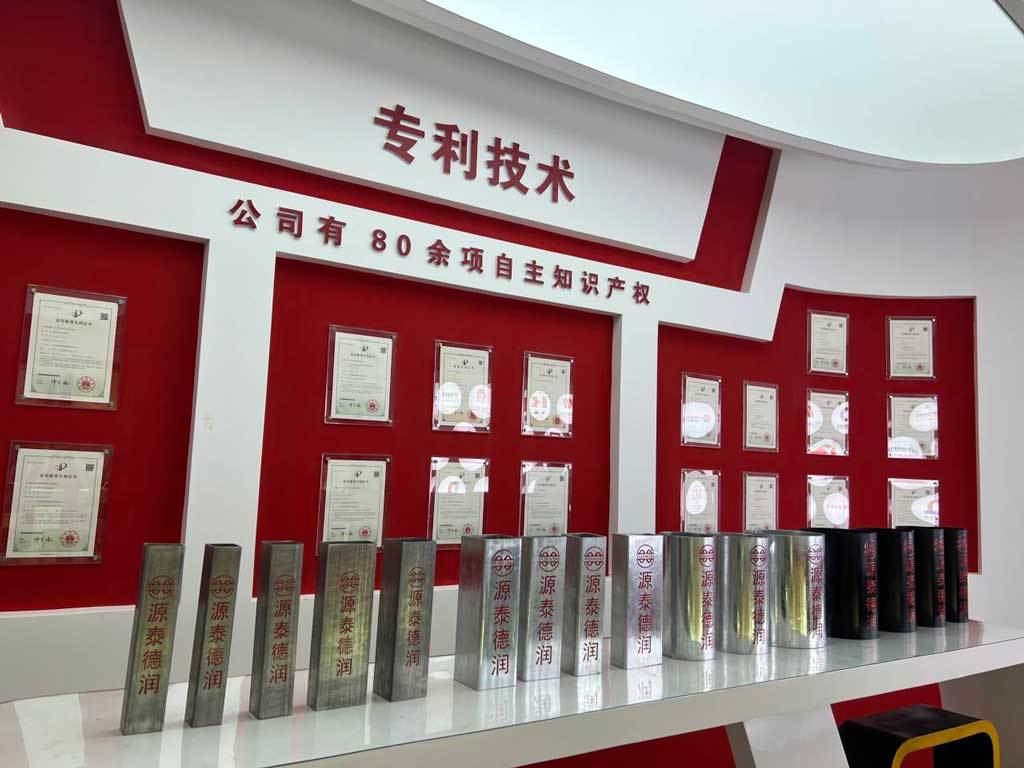 Tianjin Yuantai Derun Group will play a leading role as a backbone enterprise, guiding the formation of an intelligent construction industry system that integrates scientific research, design, production processing, construction assembly, operation, and other aspects, assisting in the transformation and upgrading of the construction industry, cultivating new economic growth points, and promoting the high-quality development of our city's housing industry.
Warmly welcome global buyers of steel pipes and profiles to inspect and provide suggestions and supervision.